Calling Christians to Pray for the Muslim World
Calling Christians to pray for the Muslim world
International Ministries would like to commend this prayer guide, 30 Days of Prayer for the Muslim World 2017 (which is published by WorldChristian.com), and has made it easy to order by producing a PDF.
30 Days of Prayer for the Muslim World
May 27 to June 25, 2017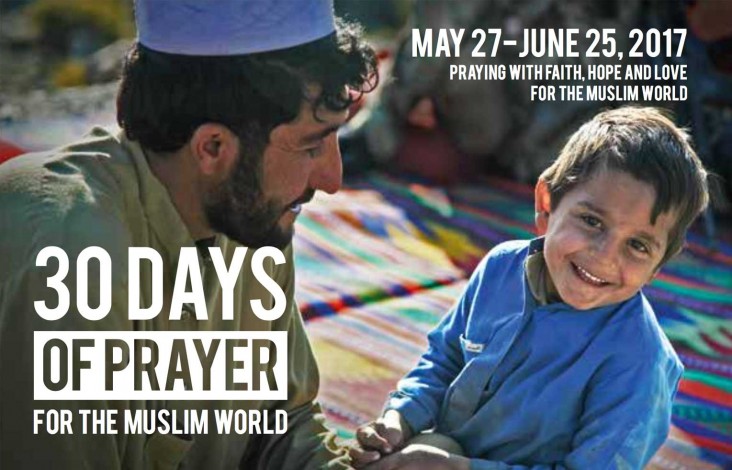 Join millions of Christians around the world who participate each year in this largest ongoing international prayer focus on the Muslim world.
Coinciding with Ramadan, Christians worldwide are called to make an intentional effort to learn about, pray for and reach out to Muslim neighbors…across the street and around the world.
Media sound bites about Islamic extremism can too easily incite anger, fear and even hatred toward Muslims. Instead, pray with the mind and heart of Christ. This full-color prayer guide is a proven tool helping Christians to understand and to persistently pray for Muslim neighbors and nations.
The prayer is translated into many different languages. To find out which languages are available, please check the 30-Days Prayer Network site.  Order your PDF copy at this link today!